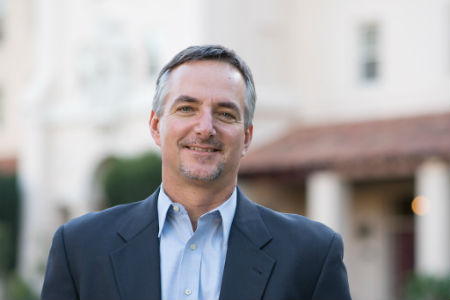 An aggressive yet efficient attorney, Eric J. Sidebotham joined Parr Law Group in June of 2015.
For more than a decade, his practice has focused on intellectual property, employment and commercial/business litigation matters, in state and federal court. Eric has a great depth of experience in aggressively yet efficiently representing clients ranging from large public companies, to closely-held entities, to individuals, in complex and important cases.
Eric regularly handles patent, trademark, copyright and trade secret disputes, including notably assisting inventors in monetizing their IP portfolios, as well as transactional matters that relate to intellectual property, including license agreements, independent contractor agreements, inventor assignment agreements and non-disclosure agreements.
His general commercial practice includes partnership/corporate dissolution cases, commercial landlord/tenant cases, other contract-based and collection cases. Finally, Eric has experience handling various employment matters, including claims of wrongful termination, wage and hour, and protected classification discrimination.
In 2003, Eric obtained a rare plaintiff's verdict as lead counsel against the Regents of the University of California in an employment race-discrimination case. In a reported opinion in Paton v. Advanced Micro Devices, Inc. 197 Cal.App.4th (2011), a class action case, Eric also helped establish an important clarification of the law regarding corporate sabbatical leave policies.
Additionally, Eric has effectively represented very high net worth individuals/celebrities in high-stakes litigation matters involving casino-related disputes in both state and federal courts throughout the United States, exclusively representing the patron side. The central issue is often disputes related to the issuance of casino credit, and attempts to collect on that credit. The fact that Eric is not part of the "Las Vegas system" is extremely valuable to his clients, as Eric's sole interest is in vigorously representing the rights of the patron.
Before joining force with Parr Law Group, Eric was a senior Attorney at Banys P.C. In 2004 he operated a boutique litigation firm in Silicon Valley and attended Santa Clara University School of Law and received his B.A. from the University of Nevada, Reno.
Eric is a member of the State Bar of California, and is admitted to practice before the following courts:
• U.S. District Court for the Northern District of California
U.S. District Court for the Eastern District of California
U.S. District Court for the Southern District of California
U.S. District Court for the Central District of California
U.S. District Court for the Eastern District of Texas
U.S. Court of Appeals for the Ninth Circuit
U.S. Court of Appeals for the Federal Circuit
U.S. Supreme Court
When not serving his clients, Eric spends time with his family and you can also find him at Infineon Raceway or Laguna Seca in his BMW SPEC-E46, number 44!