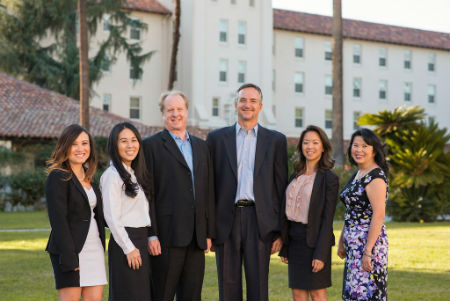 Parr Law Group is an established law firm located in the heart of Silicon Valley and historic San Jose, California. Parr Law Group's experienced attorneys are highly qualified to provide effective legal representation.
We pride ourselves in being friendly and personable, but rest assured that we will fiercely advocate to protect our clients' interests. We are committed, open- minded and hard working. You can expect us to listen carefully and provide a candid, practical assessment of the case and potential outcomes. We will handle your case with integrity and professionalism.
Shawn R. Parr has been self-employed since 1989 and has demonstrated success in the real estate, high technology, and legal fields.
He has steadily grown Parr Law Group with a reputation for excellent yet affordable legal representation. He represents numerous individuals and corporations, both as plaintiffs and defendants in federal and state litigation. He has substantial experience in business law, corporations, contracts, personal injury, civil and criminal defense. [more]
An aggressive yet efficient attorney, Eric J. Sidebotham joined Parr Law Group in June of 2015.
For more than a decade, his practice has focused on intellectual property, employment and commercial/business litigation matters, in state and federal court. Eric has a great depth of experience in aggressively yet efficiently representing clients ranging from large public companies, to closely-held entities, to individuals, in complex and important cases. [more]